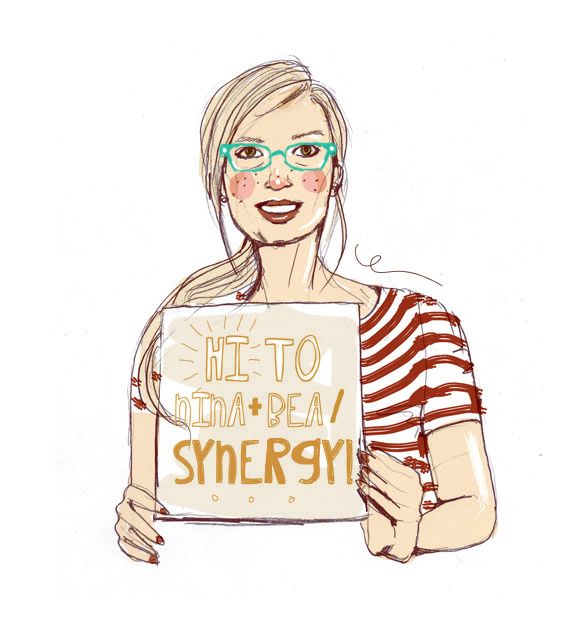 Meet
Malia Carter
, owner of the quirkily named
Deep Fried Freckles
blog and an artist extraordinaire. An advertisement and graphic design student at the
Columbus College of Art and Design
, Malia was previously a fashion major before switching. Being a lover of watercolors and
intentionally messy
sketches, I was hooked into Malia's works the moment I laid my eyes on them. It was only right for us to feature her here, and Bea and I were more than happy when she responded to our e-mail.
Her illustrations are all brilliantly drawn, down to the very last detail. Whatever or whoever the subject is, Malia finds a way to still give off happy vibes through the bright colors. I could only dream of painting and drawing as well as she does. Her style in painting is very unique (much like the person she is) and full of texture. If you guys need any
art-spiration
(a ridiculous term I coined), I suggest you drop by her blog (
click here
).
Before I leave you guys with the interview, I'd like to point out that Malia
does
take requests for illustration, for a sum of
$60.00
(approx. php2,513). Send her an
e-mail
if you're interested! She also has a society6 shop where she sells her prints that could either be framed, written on, put on an iPhone/iPad/laptop case among other things. Check it out
here
! Oh, and if you're feeling artsy/want to practice your painting, you can print some of her works
here
!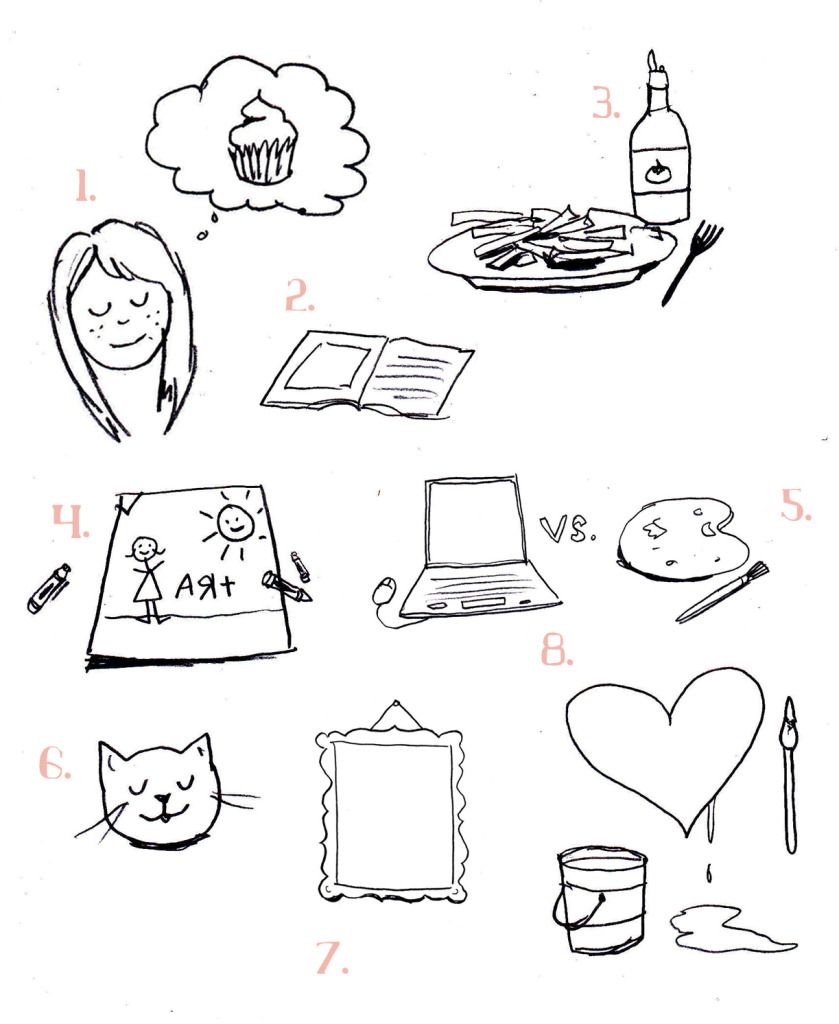 1. Tell us about yourself and what it is that you do.
I am a 22 year old artist exploring the world around me and inside of my head. I spend most of my time painting, searching for inspiration and daydreaming about snacks.
2. Who/what is/are your inspiration/s?
I love anything quirky that sticks out.
3. How did you come up with your blog name?

I came up with Deep Fried Freckles a year ago when I was combining words that described myself. The first thing I thought of was freckles, and while doing so I was eating french fries. I have a 12 year old palette.
4. When did you realize you had passion for art and wanted to pursue it?

I have been creating art since I was a toddler. I always knew I would choose a career involving art and I am lucky enough to have supportive people in my life that believe in me and helped me be where I am today.
5. Do you prefer digital or traditional art?

I really can't choose. I am still learning so much about both and each day I grow a stronger appreciation for different mediums.
6. What are your other hobbies aside from art?

I love spending time with animals. I'm the girl who sneaks off to play with a roommates dog at a college party. I dog walk and pet sit 3-4 times a week and also volunteer at my local animal shelter.
7. Which of your many brilliant artworks is your favorite?

Thank you for the compliment! And I would have to say my favorite so far is my mermaid mural for Illusions Salon. It was my first mural so It took me weeks of repainting, loving and loathing. I really feel like I put my whole heart into that mural.
8. Any tips/advice for young artists like you?

I would say to just find your passion and never stop creating. If you truly love something others will see that and appreciate your work.
If you like Malia and her illustrations, please do check out her links and show your support by commenting on her posts and whatnot! :)